Bethia (Hyatt) Kalenak Attorney for Andrew Kalenak
The Cody Eagles Club reported that someone was stealing money and equipment. Out of those alleged allegations, Cody man Andrew Kalenak was ultimately charged; however, the plot has thickened, and now five of the Eagle Trustees have asked for the case against Cody man Andrew Kalenak to be dismissed.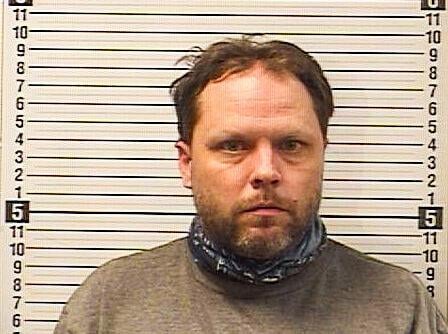 So, what is really going on one might ask? Well to make matters more complicated, now it has come to the special prosecutor's attention that even larger thefts have occurred while Andrew Kalenak was not even at the Cody Wyoming, Eagles Club.
Several phone calls have been placed to the Cody Eagles Club for comments from them, but none of the 5 Cody Eagle trustees have returned any of the Wyoming News reporters' calls, and many of the Trustees do not even have their position anymore. Was Andrew Kalenak set up?
According to Courthouse sources, Wyoming News has learned that it may have been various trustees who were involved in the thefts and continued in the thefts even after Andrew Kalenak was no longer allowed in the Cody Eagles Club.
After learning of this, Diana Bennett, the Special Prosecutor, has filed a motion to dismiss the criminal case against Cody man Andrew Kalenak since it appears that a multitude of suspects, both various trustees, and other employees, were taking large sums of money and equipment from the Cody Eagles Club.
Andrew Kalenak is represented by his wife Bethia (Hyatt) Kalenak, who works for a Law firm in Cody, Wyoming called "Bonner Law Firm PC" The case lacked clear evidence as to who was taking money. The Cody Eagles could not provide evidence or a detailed listing of missing funds as they did not keep consistent records. So they did not know how much money was missing.
According to Beth Kalenak, the statements and the camera footage that was provided as the evidence clearly show Andrew Kalenak taking an envelope or instead in possession of an envelope, but did not and could not be validated as to the fact that he was carrying cash as the missing money was more significant than what the Cody Eagles Club claimed. So it was apparent that others were taking cash and Equipment from the Cody Eagles Club, and the video footage, according to Kalenak's defense lawyer, "Shows in its unadulterated and complete form, the footage would exonerate Andrew Kalenak." Due to this lack of legal evidence against Kalenak,it is clear that other suspects were involved even after Kalenak was not in the picture. So the question remains, did Andrew Kalenak steal money as the Cody Eagles Club claimed? Or was he set up as a fall guy?
The case can be brought up again since the case was dismissed without prejudice at a later point and time, but for now, it is nothing more than a huge mess.