Leda M. Pojman (R) is running against Brian A. Skoric for Park County Attorney
As the Wyoming News reporters predicted, Park County Attorney Brian Skoric had Joseph Underwood transported to Cody, Wyoming and charged Underwood with hiding a dead body and three other charges.
Overzealous incompetent Brian Skoric, who by the way, is running for re-election, asked the Court for a ridiculous, 1 million dollar cash bond. The Cody Circuit Court disagreed with the overzealous fame-seeking Brian A. Skoric and lowered the bond to only a 500 Thousand dollar bond. According to the State of Wyoming, Officials have confirmed to the Wyoming News that in fact, Joseph Underwood is mentally ill and is completely incompetent to stand ANY trial.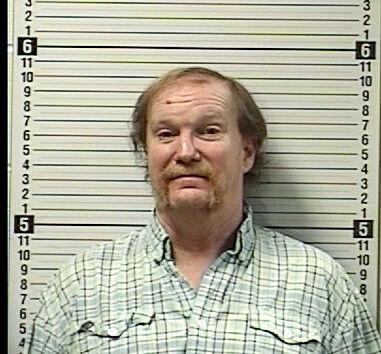 Judge Joey Darrah does not agree with the tactics of Bryan Skoric and realizes that Skoric is stepping way out of the box with the Underwood case.
Park County Attorney Brian Skoric wants the public and the court to believe that Joseph Underwood is a " Danger to the community," citing that the risk is very high that he would harm the community of Cody. WHAT BULL SHIT!! The man is incompetent and mentally ill Underwood needs to be placed in a mental facility that can deal with such individuals who need extreme help. But, Brian Skoric is running for reelection, so he is using Joseph Underwood as political fodder for Skoric's political gain, which will help him in getting reelected "Because Skoric is tuff on Crime." Or at least wants voters to think that about him.
In an unusual judicial request, Judge Joey Darrah requested that the Park County Deputies help in assisting Underwood in securing a public defender since Underwood shows signs of being not competent and mentally ill.
This would indicate to the public that even Judge Joey Darrah has questions about Underwood's mental competency to stand trial.
Park County Attorney Brian Skoric is doing nothing but waste taxpayer money when the result will be the same as the Cheyenne Court and the State of Wyoming have already declared Joseph Underwood mentally incompetent to stand trial twice.
Park County Attorney Brian Skoric is not fooling the voters. Many in public are tired of the games he plays, this time his political attempts to throttle a mentally ill person who is officially deemed by the state of Wyoming and a District Judge in Cheyenne as "unfit to stand trial." SHAME ON BRAIN SKORIC; Underwood is nothing more than a political pawn for Skoric, all at the taxpayers' expense, and a mentally incompetent man named Joseph Underwood.