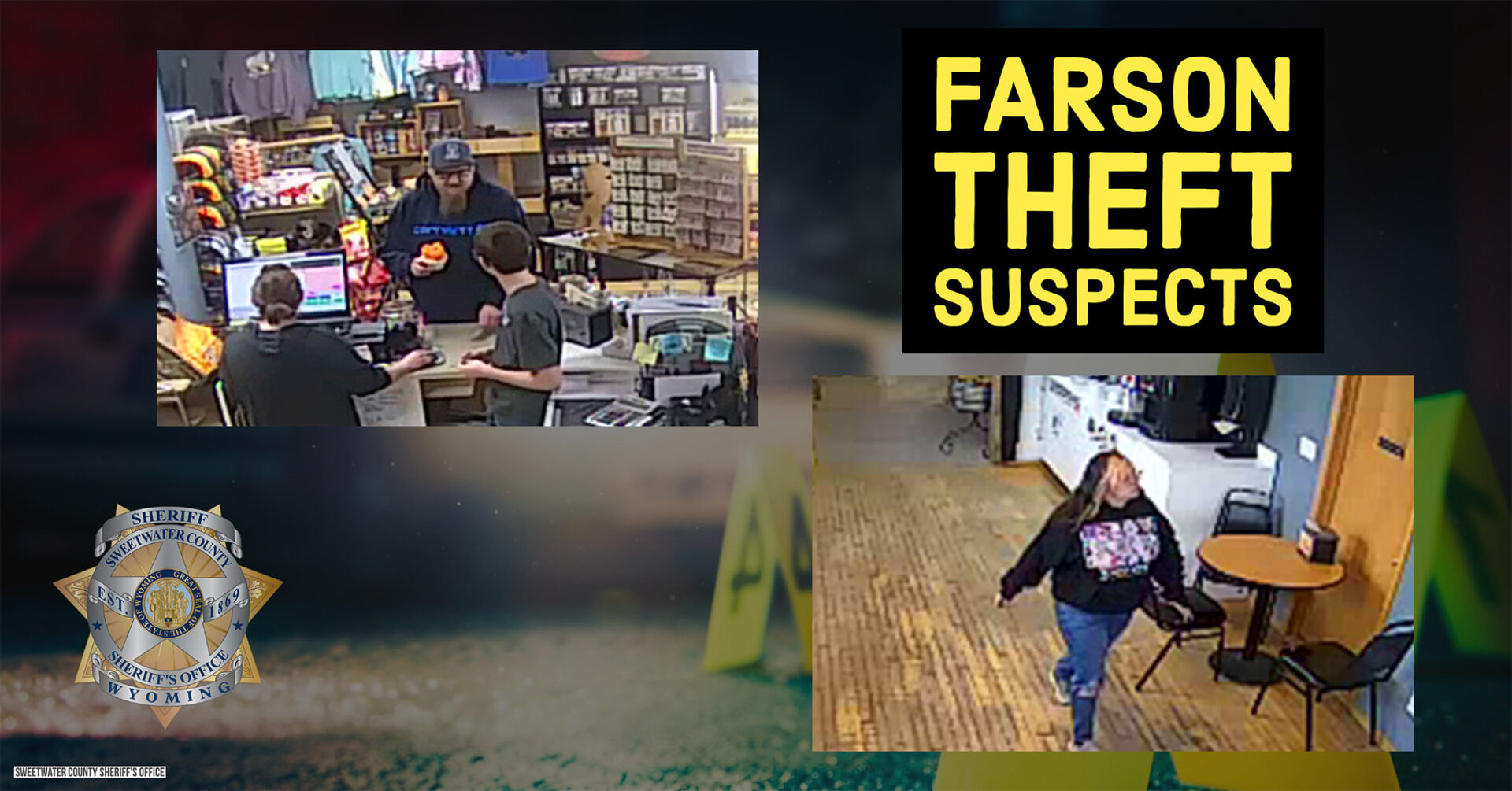 According to the Sheriff's office they need the public's help in identification of alleged theft suspects.
Persons of Interest – Guy with Groucho glasses and long goatee who loves orange ice cream (dark blue Carhartt hoodie) and lady with glasses and blonde hair streaks who really has to use the restroom (black hoodie) 
We are requesting the public's assistance in the identification of these persons of interest in a recent theft case originating in Farson.
On Sat., May 13, at around 3:45 p.m., the two subjects pictured below stole a wallet containing approximately $2,000 in cash from the Farson Mercantile before leaving together in a white SUV and a black pickup truck, both with Utah plates, and a red tarp covering items in the back of the black pickup truck.
If you can identify these individuals, or have any details related to this investigation, please contact Deputy Johnson at (307) 705-6654 or johnsonb@sweetwatercountywy.gov.
Any correspondence related to the successful identification of these subjects will be handled with discretion.
All persons are presumed innocent until proven guilty in accordance with law.