Last week, I hosted a roundtable with Stillwater County Commissioners, first responders, and representatives from the Sibanye-Stillwater Mine to discuss what's needed to fully restore access to the mine after the flood and the ongoing recovery efforts in the area.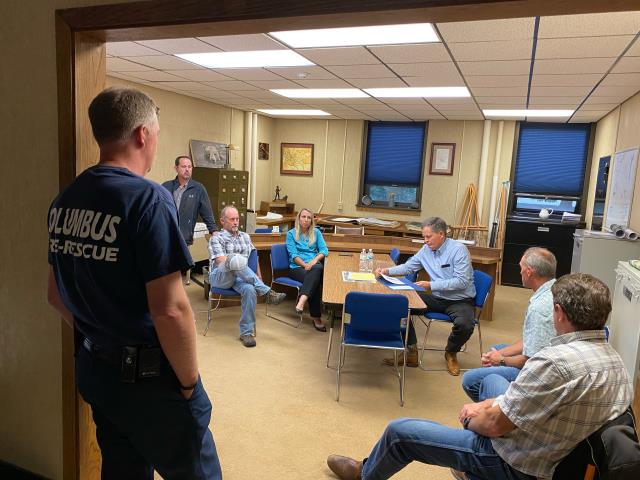 Stillwater Mine is the only domestic producer of platinum and palladium, which is a key component of catalytic converters. This mine is critical to our national security and helps America become less dependent on Russia for critical minerals.
While recovery efforts in Stillwater County are strong, we still have a ways to go.
It was great to get an update from folks on the ground and we'll keep working together to ensure critical infrastructure and access to the Stillwater mine is fully restored.
As your voice in the United States Senate, I have been working to secure aid and resources for Montana following the devastating floods, and will continue to support Montana communities in their efforts to recover and rebuild.
Sincerely,
Senator Steve Daines