Montana Sending Back To Wyo Robert Devin Braulick, On Warrant
April 13, 2022|Local News, State Regional News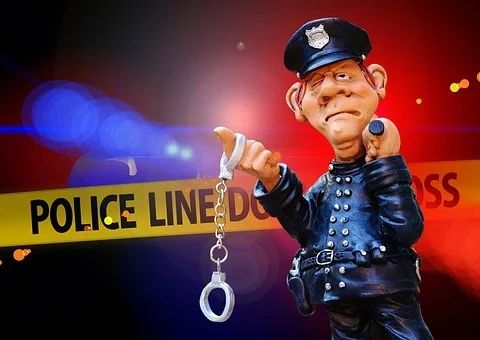 The long arm of the law always gets their man. This time it was Robert Devin Braulick from Cody Wyoming.
Park County District Court Judge Bill Simpson, stated that a probation violation for the underlying offense(s) occurred. Unlawful possession, Driving while license canceled, suspended, or revoked.
In the warrant for the detention case#Cr2002-110, the Yellowstone County Sheriff was ordered, to pick up Robert Devin Braulick as he is considered a Fugitive from Justice and running from the law from the state of Wyoming.
Robert Devin Braulick has been detained by Montana Law Enforcement officers. The Wyoming News reporter learned that Robert Devin Braulick was arrested and placed on hold in the Yellowstone County jail (YFDC) on April 13, 2022, at about 3:00 pm. Braulick is to be held without any bond as he is a fugitive running from the state of Wyoming.
The conditions of Bond and re-appearance are as follows: Upon waiver of extradition by the Fugitive Robert Devin Braulick or service of a Governor's warrant upon the Fugitive, he may NOT be admitted to bail by bond or undertaking with sufficient sureties. Should Robert Devin Braulick, Fugitive, refuse to waive extradition to the demanding state, Wyoming, he will be admitted to bail, and post bail, upon release from the Yellowstone County Detention Facility and he shall provide the facility with his current telephone number and current Yellowstone County address, and shall re-appear before Judge David Carter in Justice Court for service of the Governor's warrant or for a status hearing on the same.