Liz Cheney "Fake Representative"
We didn't need any more reasons to not watch "Yellowstone" (the itsy bitsy mini-series), but we have one now. Kevin Costner just announced his support of the Lizard. In a Tweet from her highness the Lizard said, "Real men put country over party." Does that then make her a real woman? She doesn't identify as a Patriot, Wyomingite or an American? What a bunch of Barbara Streisand!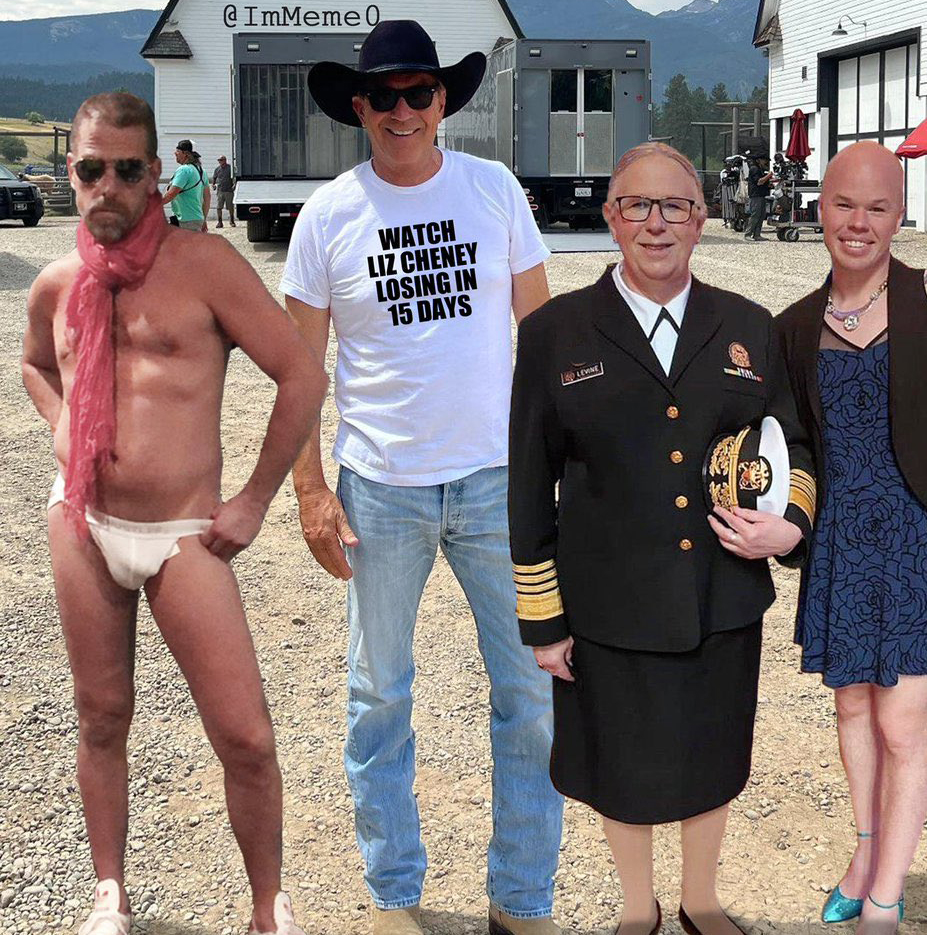 So now the Lizard is slamming most men in Wyoming as non-men? Great. Keep it coming Elizabeth. Your disintegration is breath taking. Can't get support from your own Wyoming constituents, your daddy's too old, frail and forgotten to be any good for you (he was a loser anyway) and you know, deep in what heart you have left, that the Dems are sucking you dry for what they can and will dump you in the end. Must be lonely at the bottom.
On a brighter note. Although a little late, the Appomattox County Republican Committee in the State of Virginia has censured the Lizard. After a bunch of "Where ases" they got to the point;
BE IT RESOLVED that the Appomattox County Republican Committee CENSURE Representative Liz Cheney for her actions as Vice Chair of the egregious and flagrantly unconstitutional January 6th Select Committee; for her continued actions, statements, and highly objectionable personal behavior since her vote to impeach President Donald J. Trump; and her current pursuit of re-election as a Republican even though she has been formally rejected by the Wyoming Republican Party and formally censured by the Republican National Committee.
If you would like to let Paramount know how much you are impressed with Costner's antic's maybe you would like to let them know. Contact Us | Paramount.
If you want to congratulate the Appomattox Republicans, here's their web page Appomattox County Republican Committee Business Meeting – Republican Party of Virginia and email info@virginia.gop